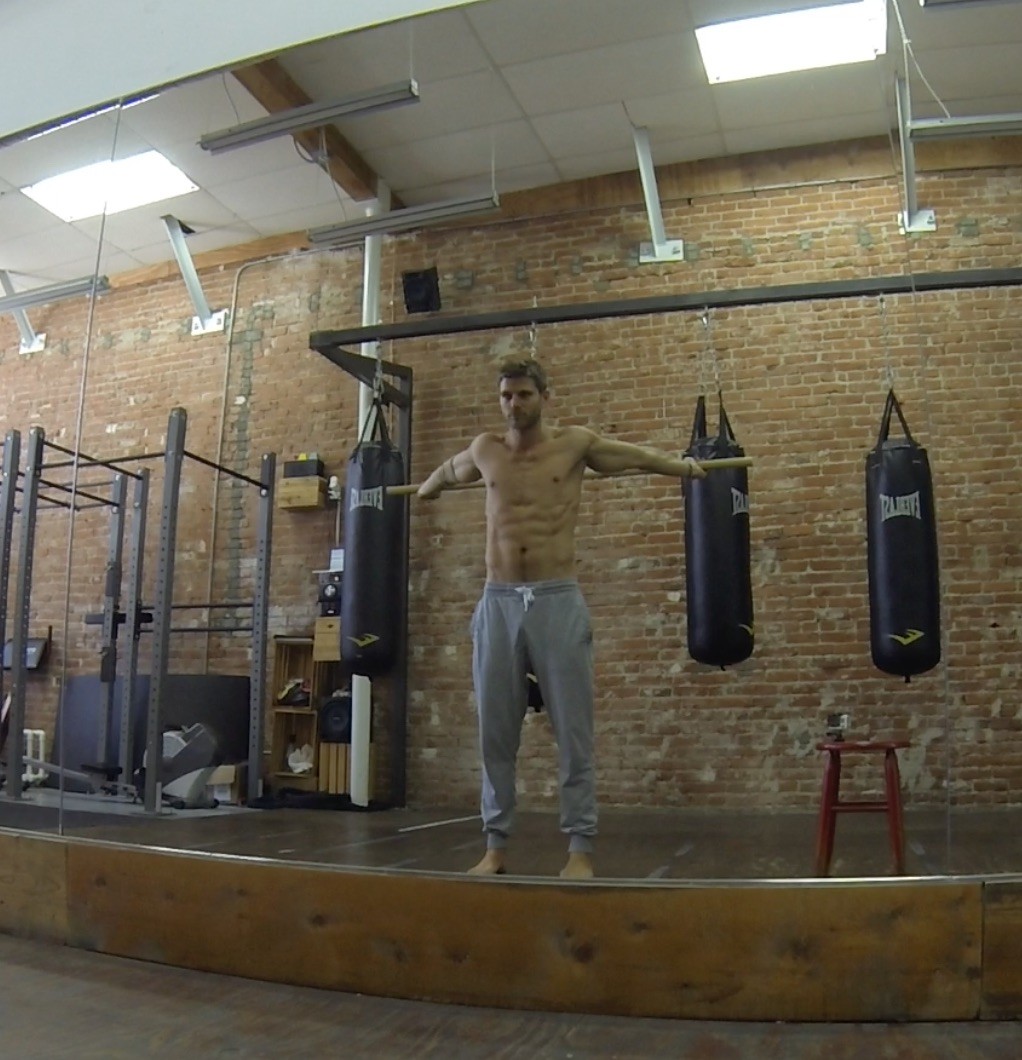 Shoulder mobility is essential to develop healthy shoulders, functional strength and proper form.
Regular warm up sessions with a band or stick  will improve the ability of opening the chest and shoulder with straight arms.
To start practicing:
Get a front wide grip
Rotate your arms backwards until you reach your shoulders level
Hold for 10 sec.
Use long exhaling and slow breathing while holding.
Rest 10 sec.
Repeat 5 times.