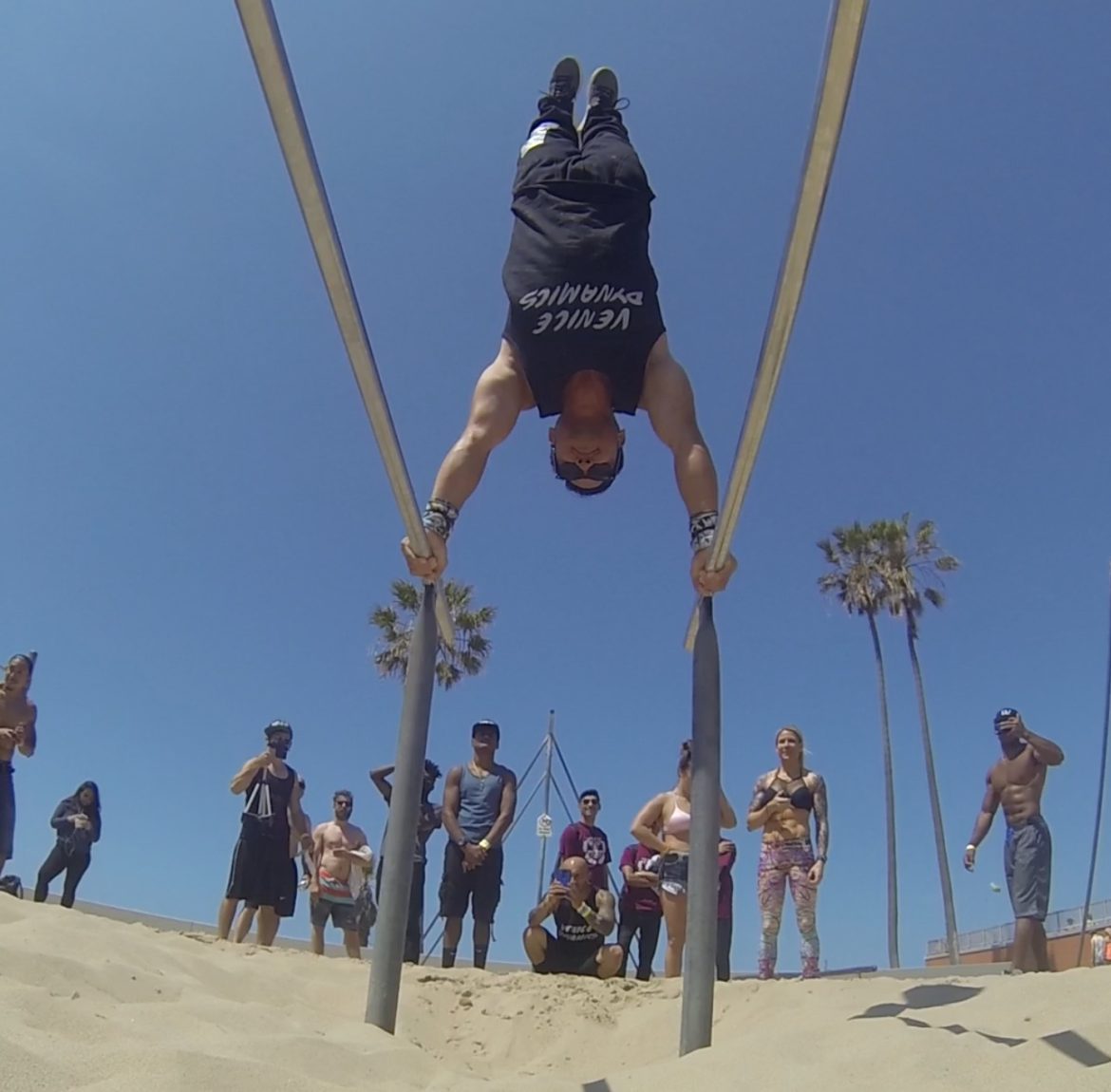 The first Calisthenics competition in Venice Beach took place last May, 2016.
Great athletes, great vibes, great moves.
Strength contests were set up to see who could do the longest handstands on parallel bars, the most muscle ups and pull ups or the longest dead hangs.
Freestyle battles were also on the menu with a very close win by @anthonyjenkins over @venicedynamics.
Check out the event's highlights here!