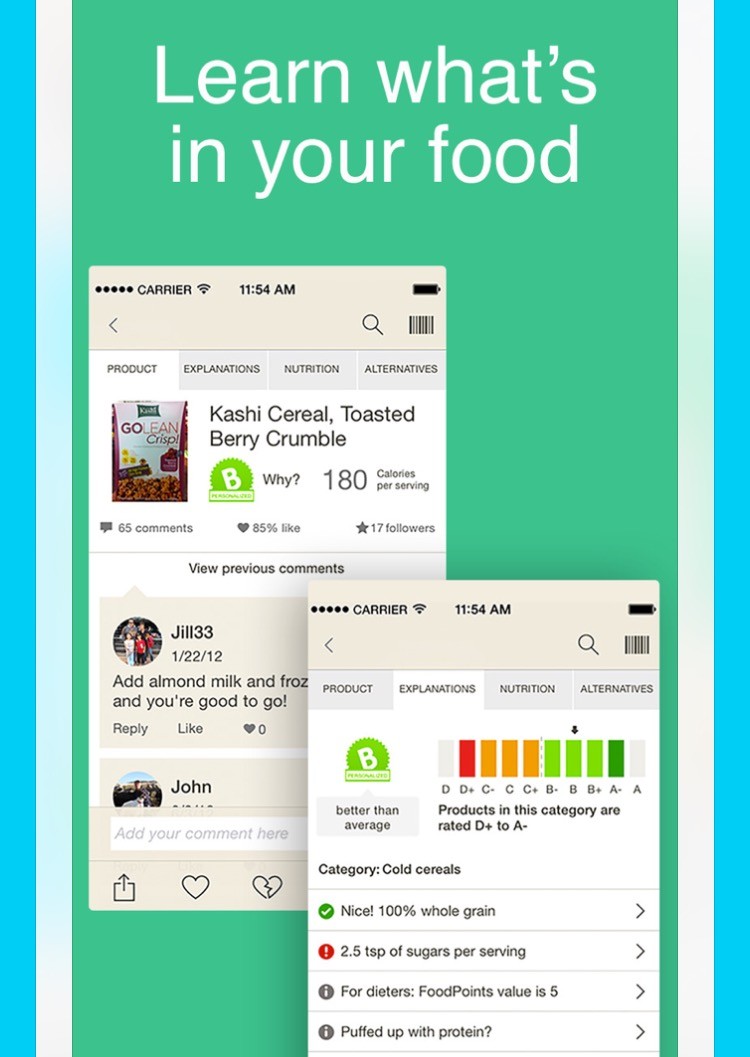 Fooducate is an app that tells you the nutrition content for grocery store items. You simply use the camera on your phone to scan the barcode of the package. It can also give you healthier options for a particular food or snack that may not be rated well. My favorite feature is that it teaches you about potentially harmful additives such as: preservatives, high fructose corn syrup, GMOs, and everything in between.
Check it out for iPhone:
https://appsto.re/us/lM6Vx.i
Check it out for Android:
https://play.google.com/store/apps/details?id=com.fooducate.nutritionapp&hl=en
I tried to pick something pretty awful and here are the results!